In 2001 Tony ran for president in his home country Cyprus and became almost a household name over there attracting hoards of supporters to his street parties calling for peace and justice on the island. Driving around the island in a VW Kombi called "The Love Machine" Tony brought fun and music to the campaign trail.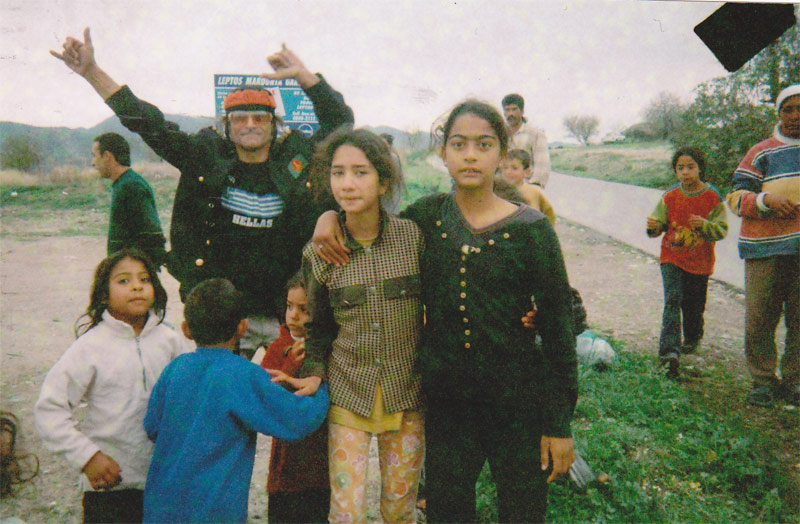 He became well known for a stunt during a football match at a game near the border of the Greek and Turkish sides of Cyprus. Wearing the colours of both teams he ran across the pitch with the Police in hot pursuit. Climbing a fence out of the reach of the Police he did a crazy techno dance that was caught on camera and apparently replayed on T.V chat shows around the country. In another incident an official grabbed Tony's didgeridoo with such gusto so as when Tony let go the official swung it around clobbering a Police official on the head.
Check out this incident on the Sigma newscast and other videos of Tony in Cypruss here.